Mission Statement
"Researching, writing and publishing local heritage with pride" is the Mission Statement for the newly formed Taumarunui & Districts Historical Society Incorporated.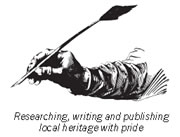 The Projects
The inaugural projects of the Society are to republish the 1980s Central King Country historical magazine Roll Back the Years and to be in the driving seat for the publication of From Low Gear to Overdrive, an ambitious but achievable project covering the trials and tribulations of the local trucking fraternity.
The idea to produce a trucking book came out of the highly successful Taumarunui & District Road Transport Reunion of October 1987 and from a special edition of Roll Back the Years which only skimmed the history of the industry but was enough to whet the appetite for an in-depth publication.
Several local histories have been successfully published in recent years, mostly the result of school or other reunions. The individual groups involved utilised the local expertise that had developed over the period of Roll Back the Years but had also needed a lot of determination and faith in the success of their final publications to complete the projects.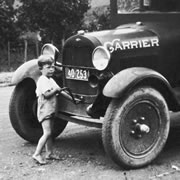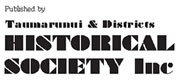 Stay in Touch
You are invited to become a member of the Society so that you can be kept informed about our activities.
As a member you receive our quarterly newsletter Digital Quill either digitally by email or posted in an A5 magazine format.
Please click on the Contact Us link for information about all our services and support options.
Previous Editions