Pursuing the purpose of recording and publishing the history of the central King Country the Society is delighted to announce its latest book – Logging the Punga
The third in a trilogy of Ellis & Burnand's big King Country sawmills. This one at Manunui, just south of Taumarunui, which also included the Ellis Veneer Mill.
Available now, go to the Buy Online page and place an order.
The inaugural projects of the Society when it was established in 2008 were to republish the 1980s Central King Country historical magazine Roll Back the Years and to be in the driving seat for the publication of From Low Gear to Overdrive, an ambitious but achievable project covering the trials and tribulations of the local trucking fraternity.
By 2015 all the old magazines had been republished in the six volume Roll Back the Years set and trucking stories had filled three volumes of From Low Gear to Overdrive.
The idea to produce a trucking book came out of the highly successful Taumarunui & District Road Transport Reunion of October 1987 and from a special edition of Roll Back the Years which only skimmed the history of the industry but was enough to whet the appetite for an in-depth publication.
One would think three books would cover it but there is still material to make a fourth at due for publication late 2023.
It wouldn't be the King Country without sawmilling being a focus and the Society handles the books of the late Ken Anderson as well as continuing where he left off with the 2014 publication of Tringamoot, and in 2021 Logging the Punga.
Order Online
Several local histories have been successfully published in recent years, mostly the result of school or other reunions.
The individual groups involved utilised the local expertise that had developed over the period of Roll Back the Years but had also needed a lot of determination and faith in the success of their final publications to complete the projects.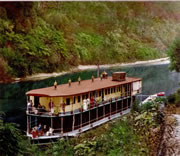 Keep in touch
If you are interested in purchasing future copies or becoming a member of the Society go to "Contact Us" and send an email.
All enquiries promptly responded to with all feedback on how to improve our site gratefully received.